Garden Fairies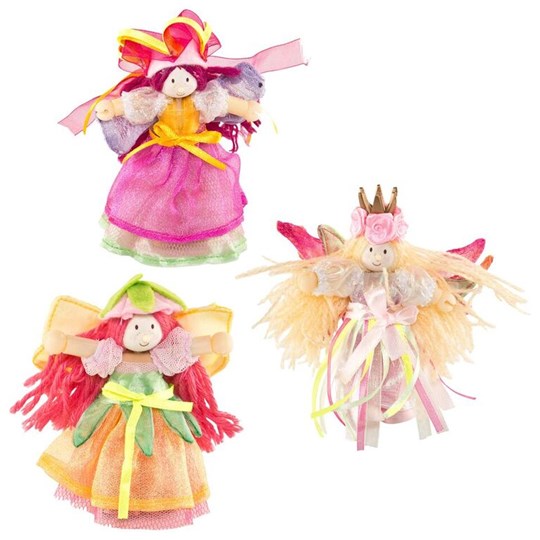 Listed in: Fairies and Fantasy
Garden Fairies
$48.40 (inc GST) AUD
Code: Ff125
Bring your little one's imagination to life with the magical Garden Fairies from British toy brand Le Toy Van.
– 3 budkin fairies.
– Each fairy has a hand finished outfit.
– Combine with the Fairy castle for hours of fun (sold separately).
– Le Toy Van creates toys that stimulate your child's development. Ethically made, combining thoughtful design with age appropriate challenges to promote social interaction and learning through imaginative play.
What you get:
– 3 x Fairies.
– Measures 5 x 3 x 10 cm.
– Suitable for kids from 3 years and up.
– Materials: Wood and Fabric.
Measures 10cm high from head to toe. Moveable arms and legs.