Blog
Benefits of Parent Child Play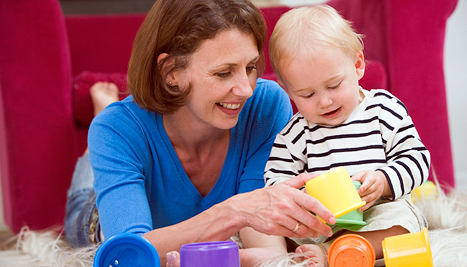 Benefits of Parent Child Play
Wed, 23rd Mar 2016
Enjoy quality educational moments with your children through play
Benefits of interacting with you child:
Children benefit from interaction with their parents through structured and unstructured play and games. Your children will know that you value them by giving them your time wholey and solely with no distractions. Turn off your phone and television and get down on the floor, connecting at eye level. see what your child sees, experience what your child experiences.....enter their magical world!
Parent-child pretend play can help them to develop social and self-control skill sets. They can learn about sharing, patience, emotions and trust. Parent-child play is profoundly meaningful, it allows parents to enter a child's world on the child's terms and make a connection. Playing with them can be a way of discovering their uniqueness. Interacting with them can be a way of finding out what's going on in their lives. Sometimes you may see your child act out little scenes or scenarios with their dolls or action figures that can actually be replicating scenes from their life. It's an opprtunity for you to then gently engage them and open the door to sharing problems or concerns they might be experiencing.
A connection with your child through play is invaluable:
Dont let those early years pass by and miss the important opprtunities to really connect with you child. Our busy, hectic lives can lead to unintentionally putting our kids infront of the television or tablets, leaving them for hours playing alone. Be aware of how much quality time you are spending with them in their world. Really be engaged and in the moment. Let them lead the play and interaction and ask questions, but remember to have fun. Give yourself over to it. You will connect and bond through fun, laughter, sillyness and love. All the while your child grows in confidence and self-esteem. parent-child play can build a bond that can last forever.
Ideas for parent-child play:
The amount of ideas and educational products that are available to help you and your child both enjoy the interaction are endless and readily available. Some ideas for you to try are:
Get involved in making a craft project
Build a jigsaw together
Talk about nature and creatures or plants in your backyard
Play instruments together
Make a cubby inside or outside and play card games
Read a book together
It can be a time to teach positive social behaviours, promote creativity and also a great stress-reliever for parents. As M. Sunderland explained "Interactive play with your child can help them regulate their emotions better". He goes on to say, "providing your child with an enriched environment through play can lower their stress chemical (Sunderland, M. (2006). Science of parenting: practical guidance on sleep, crying, play, and building emotional well-being for life. New York: Dorling Kindersley)
"Parent-child prentend and physical play is linked with the child's competance in gross motor skills, peer group leadership and cognitive development", as described by (Lindsey, E. W., & Mize, J. (2000). Parent–child physical and pretense play: Links tochildren's social competence. Merrill-Palmer Quarterly, 46(4), 565-591.
The big pay off for your child in the end is gaining self-esteem, better communication, a sense of right and wrong, social skills and an increase in their positive self image. The rewards and positive outcomes for spending the quality one-on-one time playing with you children is invaluable. It will make them feel special, important valued and loved.....
Let yourself go, enter their magical playful world, permit yourself to give all of yourself to them and remember - no distractions. Use a timer if it helps schedule in that uninterrupted half an hour or an hour. View this time as an incredible adventure of discovery. Your child will appreciate you, respect you and love you for it.... GO PLAY TODAY!!
Have fun with these great products below from Growing Child:
Basic Construct n' Play box 270 pieces
Drawing and colouring products