Blog
Kinder Teachers Are Just Awesome!!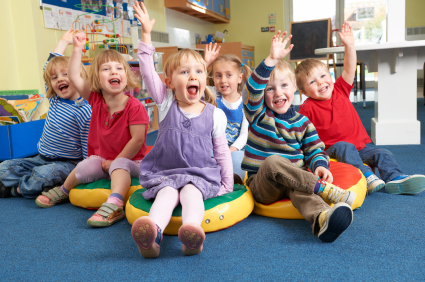 Kinder Teachers Are Just Awesome!!
Tue, 6th Sep 2016
Where has the time gone???
How quickly my 4 year old kinder kid has now suddenly turned 13 and attends high school. I remember my mum saying to me when i first gave birth, "You need to cherish these younger years because before you know it, he'll be a teenager". And well now, here I am trying to navigate the world of teenage drama, moods and puberty. It's wonderful, challenging and scarey all at the same time, but as I reflect on how my son has become the amazing human he is, I always remember his Kinder teachers and how those very early years built the foundations for him to learn, explore and grow into the young man he is today. Confident, empathetic and kind, testing his limits with a bit of attitude at times, but a loyal friend and avid sportsman. His journey still has a long way to go and no matter what he faces, I'll be there to support him through the highs and lows.
Precious Time at Kinder...
His Kinder years as I mentioned were incredibly stimulating, engaging him physically and mentally with so many well thought out, play and interactive areas, both inside and outside. The teachers were warm, nurturing and encouraging, always patient and calming. I don't think I thanked them enough for all the fine and gross motor skills they taught him, the importance of sharing, caring and listening, waiting his turn, tidying up and empathy for others. My son is still friends with some kids he met at kinder and I also have cherished friendships made in those days. I will be forever grateful to those kinder teachers at Red Hill Kinder who started my son out on the right path and ready for school and all that life may throw his way.
**Below is an article written by Georgina Dent on February 5th, 2016 in the Parenting section of the "MAMA MIA" website
An ode to kindergarten teachers, who change the world one child at a time:
"Mummy, you can talk if you put your hand up but you have to listen".That was the earnest advice my five year old shared as I scooted out the door last night. I was enroute to her kindergarten class for an information night with her teacher and her classmates' parents.
I sat in her colourful classroom, at her little desk, in a teeny tiny chair, not ideal for a fully grown adult (let alone a fully grown adult sporting a 32-week bump), transfixed.
Despite having started school just three days earlier the classroom walls were already decorated with photos and artwork the kids had made. Each of the students had made a start in the little work books they will spend the year filling out.As I took all of this in, I hung off her teacher's every word.As she spoke about everything from readers to the class mascot to friendships to library books to drop offs to assemblies, my heart melted.Her words were imbued with warmth, humour and passion. She fielded our various questions with patience and in each of her answers her sage wisdom about what school-starters want and need was patently obvious.And when she explained why she wouldn't dream of being anything other than a kindergarten teacher – with genuine delight? It was game over.
I realised I was observing that magical breed of teacher, the kind who changes lives. The kind of teacher who sparks imagination and connection. Who understands and appreciates five year olds. The kind of teacher who transfixes the little people in her midst and gives them the best possible start to their schooling lives.And I was overwhelmed with gratitude. By how lucky my five year old and her classmates are. By how lucky we are, as the parents of these children. By how lucky we are that in a big public primary school teachers like this exist.
Australia's education system has its failings, there is no doubt about that. But even in a system that can be – and must be – improved, there are bright spots.And they come in the form of brilliant teachers dotted around the country. They are rarely celebrated publicly because their achievements and contributions are hidden in classrooms, but they are public heroes. National treasures.
If you were lucky enough to be taught by one, you will understand this. If your child or your niece or nephew or godchild is lucky enough to be taught by one, you will understand this.In my daughter's kindy teacher I recognised my own from a public primary school in northern NSW almost three decades ago. I was lucky enough to be taught by an experienced, delightful woman whom I adored and can still readily recall.
These magical teachers deserve our admiration, our gratitude and our respect because their capacity for changing lives is endless. They work for love – not money – in an overloaded, under resourced system to make our kids lives – and our future – better.
To kindergarten teachers around Australia, thank you. You are changing the world, one child at a time.
http://www.mamamia.com.au/an-ode-to-kindergarten-teachers/
**If you would like to have a look at some kindergarten items we stock at Growing Child, please click on the links below:
Fairies and Fantasy Dinosaurs and Fossils