Blog
Socialisation and Children With Autism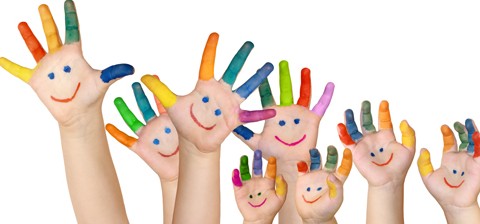 Socialisation and Children With Autism
Wed, 20th Apr 2016
Lets Be Friends:
Making friends is an important part of every child's life, but it can be harder for a child with autism spectrum disorder (ASD). You can't make friends for your child with ASD, but you can give him the chance to meet peers and work on social skills.
Children with ASD may find difficulties in making friends because they have trouble with the following:
starting and keeping conversations going
working out what other people are thinking and feeling
taking part in other children's activities
understanding facial expressions and body language
adjusting to new social situations
solving social problems, such as how to sort out disagreements.
Try to find activities your child enjoys doing, their strengths and weaknesses. Ask children over to play at home or meet at a playground. The teacher can advise you on which children your child likes to hang out with at school. Teach your child social skils such as helo, goodbye, please and thankyou. To share, take turns and compromise. Always encourage and praise your child for displaying good social skills.
An article from the Age Newspaper:
The article below appeared in The Age on January 17th, 2016 and was written by Miki Perkins:
Imagine a childhood without birthday parties invitations; no costumes, giddy sugar highs, warp-speed present unwrapping or hysterical camaraderie.
Sadly, for children with autism, invitations can be few and far between.
"They have so much to offer; they are loyal, inspiring and positive. It's just harder to get to know them."

Katie Koullas

It was during her daughter's first year at school that Katie Koullas​ came to the heartbreaking realisation her daughter Mia, now six was not being invited to parties.
Koullas says her daughter craved social interaction but didn't know how to prompt it.
Autism spectrum disorder is a developmental condition that affects social interaction and often means individuals have restricted patterns of behaviour or interests.
"Girls with autism might appear like loners, sometimes misinterpreted as being a bit blunt and rude. They do want that friendship but they don't always know the right way to go about it," she says.
"They have so much to offer; they are loyal, inspiring and positive. It's just harder to get to know them."
So Koullas founded Yellow Ladybugs, a volunteer-run group that holds social events similar to birthday parties, where girls with autism can meet and make like-minded friends.
Koullas and other volunteer organisers try to make the parties as similar to a birthday party as possible, with helium balloons, lolly bags and birthday cupcakes. In the future they may include party-style games.
The first party for 20 girls and their parents was held last August at the National Gallery of Victoria, and the demand since has been overwhelming in both Victoria and interstate. There are more than 30 families on the waiting list for each event.
At the gallery, and at subsequent parties at Melbourne Museum, cinemas and a Lego centre, changes have been made by the venue to make the setting more autism-friendly.
Venues often open early for the group and turn adjust the audio or lights in exhibitions. A noisy, busy environment can create a sensory overload many with autism find difficult.
Each party has a quiet area for children to retreat to if they are feeling exhausted or tired, and if anyone is having a "moment" all the other parents are very understanding, says Koullas.
Girls and boys who have autism behave differently. There is not enough research focused on girls and women with autism spectrum disorders, according to advocacy group Amaze.
The most widely reported ratio of boys to girls with autism spectrum disorders is 4:1. Many experts believe these figures underestimates the extent of autism in women and girls.
Danuta Bulhak-Paterson, a clinical psychologist and director of a practice dedicated to women and girls on the autism spectrum, says women typically get diagnosed later in life because they present differently.
Girls engage in less "obvious" autistic behaviours than boys, like repetitious movements, for example. They are better at "masking" their behaviour and following the lead of other children, she says.
But this effort can be exhausting. Girls return home "wound up like a coil" and their behaviour can be very challenging for parents.
When Mia was about three years old she had strong reactions to noises and crowds that Koullas found difficult to predict or soothe. And she did not make many friends at kindergarten or school.
But it took more than 10 specialists, thousands of dollars in fees, and a number of parenting courses before a professional suggested Mia may have an autism spectrum disorder. She was diagnosed with high-functioning autism, what used to be known as Asperger's syndrome.
Koullas would like to see the Yellow Ladybugs concept grow to include parties for boys and older children (on Saturday they trialled their first party for girls aged up to 12).
But with no external funding, the volunteer-run events are limited to the goodwill of parents such as Koullas and others who organise them.

For more help and information see below:


http://www.amaze.org.au/about-us/
Growing Child stock many fidgit toys which are very calming for autistic children. Please click Sensory products and additional, aids.