Caterpillow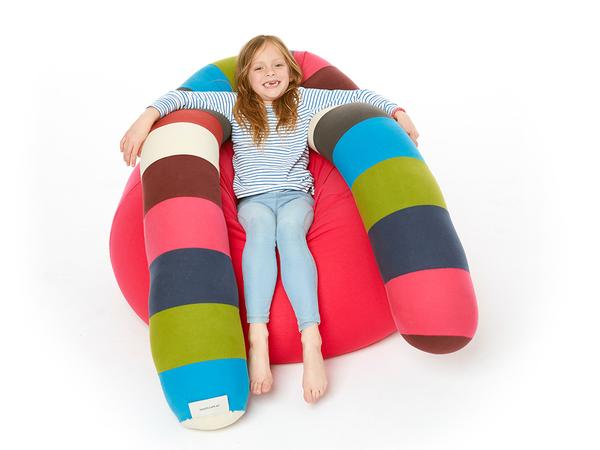 Listed in: Sensory products and additional aids
Caterpillow
$169.00 (inc GST) AUD
Code: Ss103
Materials:Cover: Beautiful soft-stretchy polycotton
Liner: Stretchy polyester
Filling (optional): 2-3 mm premium EPS beads
Size:
L240 x Diameter18 cm
Warranty:
12 months on seams and zippers + 100% Happy Guarantee
Versatility:
The caterpillow is a gigantic caterpillar shaped bean bag and is great fun to snuggle with. Unlike toys these days, this one does not come with instructions, so kids can be kids, use their imagination and have fun. On the practical side, the caterpillow is a great support cushion for your back and arms, a fantastic body pillow, and a colourful bed bumper.
Filling:
Our beads are tiny (2-3mm). They feel better, make less noise and last longer. If you buy this cushion empty, you can buy beads (the smaller the better) from Kmart / Target / BigW or local hardware stores. This cushion requires about 150 litres of beads.
The fabric:
Beautiful stretchy cotton that feels so nice to touch. This unique fabric is the main reason this cushion is so comfortable. It simply stretches and moulds to your body for perfect support.
Cleaning:
The Caterpillow comes with a liner that holds the beads, so you can easily take off the cover and wash it in the washing machine without the beads going everywhere. Washing instructions are normal 30 degrees cycle, inside out and hang to dry.
Safety:
Child-resistant zippers on cover + liner. Use a paper clip or safety pin to open. Do not force the zipper!